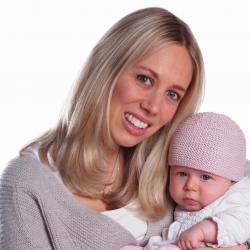 Rebecca Bruce
NZ Registered Dietitian
Adelpha Care can help you with any nutritional issues you, your partner or your children may have. 
We provide specialist nutritional advice from an experienced Dietitian, Rebecca Bruce.
Rebecca Bruce's services include:
Weight management & obesity care, including Optifast programmes for fast, effective weight loss
Dietary management of type 2 diabetes
Food allergies & intolerances
Low FODMAP diets
Nutrition for pregnancy & breast feeding
Infant & children's nutrition
Clinical nutrition e.g coeliac disease, inflammatory bowel disease, irritable bowel disease, polycystic ovarian syndrome
Note: a referral is required from your GP or Consultant for any nutrition related medical conditions.  If you have medical insurance check if your policy covers seeing a dietitian.
Rebecca Bruce (NZRD), is an experienced Dietitian. She has a passion for improving health and well-being through nutrition.

Since completing her Post Graduate Diploma in Dietetics in 2003, Rebecca has worked in a variety of clinical areas both in NZ and the UK, including adult & paediatric nutrition. She has vast experience with over 12 years' experience across hospital, community, and private practice settings.
As well as her enthusiasm for good nutrition Rebecca is committed to continuing to develop herself professionally with nutrition being an ever-evolving field. Rebecca completed the internationally recognised SOS Picky Eaters Vs Problem Feeders training seminar on assessing and managing children with feeding difficulties in 2011 in Brisbane. In 2016 she travelled to Melbourne to consolidate her experience with low FODMAP diets at a workshop lead by Monash University, who are international leaders in this field.  In 2016 she also became an Optifast accredited dietitian, providing another option for weight management clients. Having also completed the dietitians prescribing course she is endorsed to prescribe nutritional supplements and specialised formulas as clinically indicated.
A mother of two, she innately understands the challenges associated with meeting the dietary requirements for all the ages and stages whilst juggling work and family life.
Please contact Rebecca to discuss your nutritional issues ph: 021 021 92227.
---