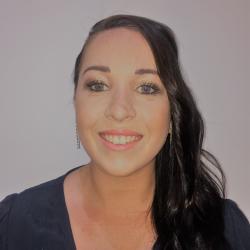 Lisa Wingate - Registered Nurse, Aesthetics Consultant
Recognise the beauty within and allow it to emerge in the way you look and feel.  We offer you the chance to be rejuvenated and to protect your delicate skin from the harshness of everyday life.
Adelpha Care uses natural and organic products to promote healthy collagen rich skin and we offer scientifically evidenced skincare lines for that extra assurance that you are giving yourself the best care.
Our Cocoon services include: 
Platelet rich plasma injections for face, neck, hands, breasts.

The Vampire Facial

Collagen Induction Therapy-Dermal needling

Botox and dermal fillers

Supportive hydration and nutrition
Lisa has an eye for visual health and has had great training at a leading Auckland aesthetics clinic - The Face Place - in the use of platelet rich plasma in the face for the Vampire Facial.  Lisa has also had education through Brisbane in the highest standards of aesthetics practice.
Prior to joining Adelpha Care she was a skilled theatre nurse at Grace Hospital in Tauranga and that is where she and Dr Sam met and began to collaborate for the well-being of women.
---
Kathryn Hancock - Advanced Skin Therapist
Kathryn has a passion for helping to make people feel great. Whether this be through helping with skin health and appearance, or with a beautiful relaxation massage. 
 Services:
Aspect Dr Facials
Organic Nation Facials
Advanced Peels
Swedish Massage
Mama to be Massage
Waxing
Tinting
Collagen Induction Therapy
Kathryn trained at the New Zealand Institute of Electrolysis and Beauty Therapy with both national and international qualifications. Prior to joining the team at Adelpha, she worked at an award winning beauty clinic which really set in stone her love for skincare and helping to achieve real results.
Follow Cocoon Skin Therapy on Facebook to keep up with our latest news and deals